Homeowners Can Lessen Flood Damage | SERVPRO® of Santa Clarita Valley
6/24/2019 (Permalink)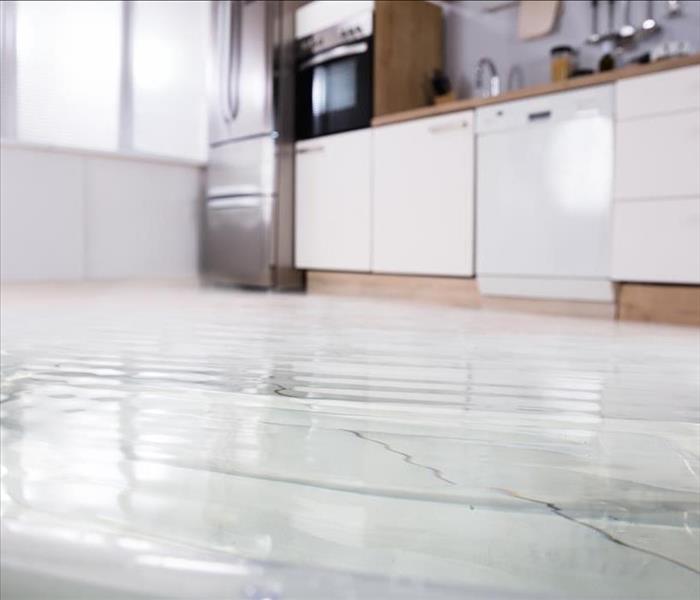 Though we do not want to think that a flood could possibly affect our home, the reality is different.
Some form of flooding is involved in 90% of natural disasters—this is flooding that can come on suddenly and affect even areas that are not low-lying. That is why homeowners should always remain educated about how they can prevent flooding from getting out of hand.
How to Lessen Damage From a Flood
Learning a flood is imminent can be a frightening time. Though it cannot be prevented, homeowners can take steps to lessen household damages associated with floods:
Know your risk. By making use of the FEMA Flood Map Tool, you can better understand your area and how disasters might affect it. Also make use of the local branch of your emergency management office, a helpful resource for understanding what action to take in your local community should a flood occur.
Have a conversation about emergency procedures. Make time to chat with your household members about what to do in the event of a disaster, especially when flooding is concerned. Help them understand how to turn off electricity and where to find emergency supplies should they be alone in the house.
Turn off electricity. Even if you feel it's unlikely that the waters would reach electrical appliances or outlets, having live electricity near floodwaters can still be dangerous. Shut off the electrical breaker to any rooms that are at-risk for a flood.
Digitize valuables. Keep documents you would need in a flood insurance claim in an area that is safe from rising waters—consider renting a safety deposit box to keep these and other valuables stored safely.
Keeping your family and household prepared is a responsible step that homeowners can take toward lessening their risk for flood damages. By planning ahead and taking advanced precautions, you can make sure everyone (and everything) stays safe.
If you've experienced flood damage or water damage from other causes, SERVPRO® of Santa Clarita Valley is here to help. Our technicians are fully trained in water remediation, and our 24⁄7 Emergency Line means we'll be there for you when you call.