The Approach We Take to Water Restoration in 6 Steps | SERVPRO® of Santa Clarita Valley
4/20/2020 (Permalink)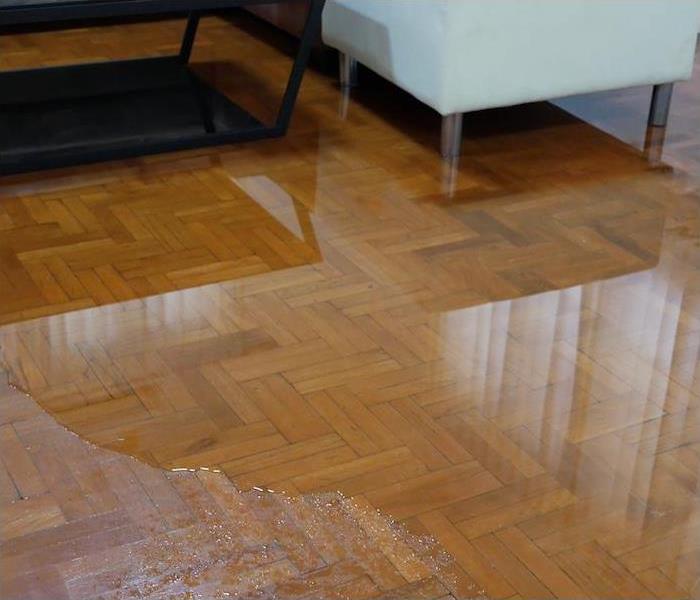 There is no perfect time to discover you have damage from water, but starting restoration immediately is always recommended when you do.
We are proponents of this, which is why we are here 24 hours a day to start our six-step approach to water restoration. Here's what it entails:
6 Steps to Water Damage Restoration

1. Initial Emergency Contact
Water damage can happen at any hour, which is why we are here at every hour. You can call us at any time to report your damage, and one of our friendly staff members will ask you questions and assemble a response team to get to you as quickly as possible.

2. Inspection and Damage Assessment
We are extremely concerned with safety, both for you and our technicians, so we will establish that the scene is safe as soon as we arrive. Once this is done, we will assess the scope of the damage and create a custom plan for you to review before the work begins.

3. Moisture Extraction
We always want to start moving out standing water as quickly as possible, as this is the best way to reduce the chance of excess damages. We will pump and vacuum all the water we can with our industrial equipment in order to speed up drying times.

4. Dehumidifying and Drying
Following the removal of standing water, we will address the moisture trapped in the air and inside the pores of surfaces and belongings. Moisture can work its way down into a variety of things, so thoroughly drying everything out is the best way to ensure you do not have mold develop later on.

5. Cleaning Belongings
The bulk of the work will be done by now, but the cleaning process is still vital to a complete restoration. We will make sure your impacted items are not carrying any contaminants or odors so you do not have to worry about painful reminders of the water damage in the future.

6. Restoration and Repair
You can count on us for full and complete water restoration, which will encompass the repairs that will be necessary after water damage. Flooring and drywall will often have to be replaced and refinished, which we are happy to handle for you so your room is completely restored.

If your home has been water-damaged, you can count on us to help. Call us 24⁄7 to get the process started.