You Can Protect Your Home From Water Damage | SERVPRO® of Santa Clarita Valley
7/16/2019 (Permalink)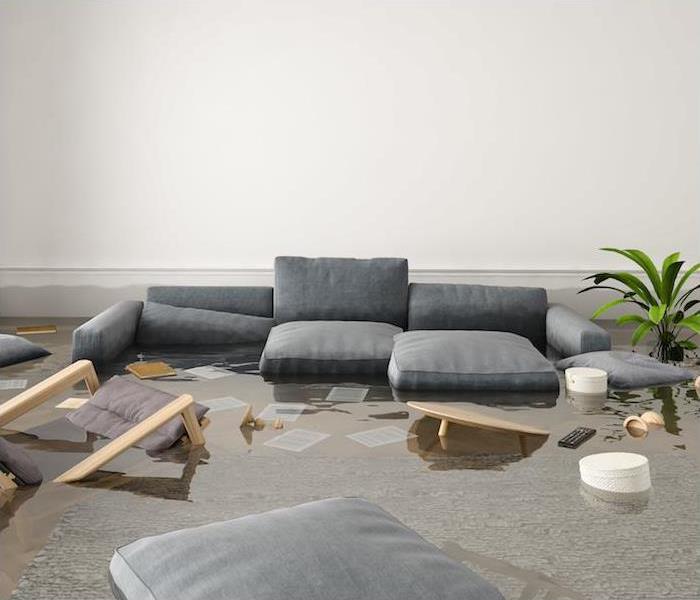 Water damage caused by burst pipes, malfunctioning appliances or even storm damage is one of the most common and costliest disasters a home may experience.
While water damage can be an especially common issue for homeowners to deal with, there are plenty of ways to safeguard your home and your possessions.
<h4to-protect-your-home">How to Protect Your Home
Not only will water damage and the ensuing cleanup be a hassle to deal with, but there can be long-term impacts on your home. Within 24–48 hours after moisture exposure, mold begins to grow and flourish and is one of the most common side effects of water damage.
When you are looking for ways to protect your home, it can be helpful to break it down by areas of impact, such as basements, kitchens, bathrooms, flooring and ceilings.
In the basement, you can help prevent water damage by preventing water seepage. You can accomplish this by resealing vulnerable areas of the basement, making sure water drains away from your home and installing a backwater valve.
The kitchen and bathroom will most likely experience water damage as a result of plumbing issues and appliance failures.
Be sure that you:
Regularly inspect your appliances, making sure to check for issues with hoses and faucets
Check the seal and caulking around your showers and tubs to make sure they are not leaking
Know the location of the main water shut-off valve is in your home
Don't leave the house while the washer or dishwasher is running
Protecting the possessions in your home from water damage is not always possible, but there are things you can do to at least decrease the amount of loss by using waterproof bins to store items and keeping items stored on shelves off of the floor.
<h4to-recover-from-water-damage">Steps to Recover From Water Damage
If you find yourself and your home in a water damage situation, there is a good chance that you can salvage any items that can be dried out within 48 hours.
You'll want to be sure and contact your insurance immediately and evaluate the extent of the water damage in your home as well as check and identify the type of water that is involved.
The three types of water are:
Clean water—from rain, condensation, leaky pipes, etc.

Gray water—slightly dirty water from dishwashers, washing machines, clean toilets, etc.

Black water—water from sewage or serious flooding from nearby rivers, etc. which can cause serious health problems
Remove all wet objects following a water damage disaster, work to quickly get your home dried out and dehumidified, and then disinfect remaining materials.
Pro tip: You can freeze wet books, photos and papers in a frost-free freezer to buy some extra time. This prevents mold and mildew from developing and causing more deterioration. Once able, you can remove them from the freezer and air-dry or fan-dry the pages.
It may seem like recovering from water damage is an overwhelming and slightly impossible task, but it doesn't have to be. You can call on the highly trained experts at SERVPRO® of Santa Clarita Valley, who are here to make it "Like it never even happened."