A Breakdown of the 3 Types of Water Damage | SERVPRO® of Santa Clarita Valley
8/26/2019 (Permalink)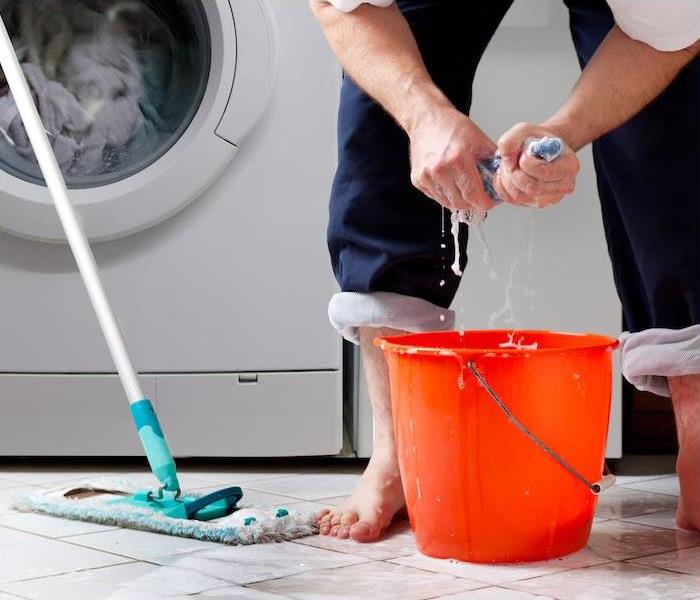 It is easy to think that all water involved with water damage is the same, but actually, there are three classifications of water that occur in water damage: clean, gray and black. By understanding the different types of water involved, you will be able to understand how to better deal with water damage.
It doesn't matter what type of water has caused damage, there will always be a cleanup and restoration process that follows. First and foremost, the most important part of cleanup is to remove all the moisture and wet items quickly to prevent mold from flourishing in this mold-ideal environment.
Clean Water Will Cause Damage

Clean water is just what its name states and is not likely to create an immediate threat to your health. This water is free of contaminants and can come from:
Broken water lines
Malfunctioning appliances
Toilet holding tanks
Snow melt and rainwater
This type of water damage is the easiest type of water damage to deal with, as there will fewer less microbes living in the water. But it can become gray water after 48 hours and after contact with the surfaces of a building, moving it up to category two.
Gray Water Can Be Hazardous

Gray water means the water damage cleanup and restoration process can become a bit more serious. This water may create a health risk since it will contain slight chemical or biological contamination. This slight contamination involved with gray water will mean that it will need to be thoroughly treated before safe consumption.

Gray water can come from dishwashers, aquariums, showers, etc. The 48-hour exposure time applies here as well, with gray water turning into black water if not treated.

Black Water Is Hazardous

Black water is the most dangerous of the three classifications, and it is considered to be highly contaminated by harmful chemicals and biological matter. This includes floodwaters containing soil and all sewage water.

Sewage water is contaminated with dangerous microbes, including bacteria, protozoans, molds, fungi and more—many of these can be harmful to humans.

Some of the diseases that can be transmitted by black water are:
Cholera
Typhoid
Hepatitis
Gastroenteritis-type illnesses
Since floodwater will pick up contaminants along its path, all waters associated with floodwater should be assumed to be black water.
These three floodwater classifications are recognized by the Institute of Inspection, Cleaning and Remediation Certification (IICRC), which is an organization that certifies and sets the standards for the cleaning and restoration industries. Our technicians all study IICRC standards and best practices in water restoration and are available to help determine the steps to take to get your home back to normal.
It doesn't matter what type of water has caused damage to your home or business, SERVPRO® of Santa Clarita Valley is here to help get the situation under control and make it "Like it never even happened." Don't hesitate to reach out to us if you need emergency cleanup and restoration services!