You Can Count On Us to Be There Fast | SERVPRO® of Santa Clarita Valley
7/24/2019 (Permalink)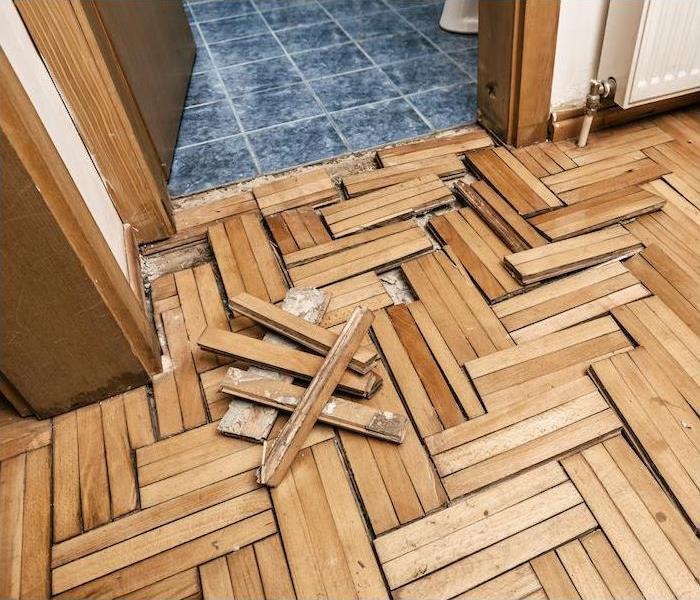 Time becomes a precious commodity when disaster strikes your home or business. Waiting for help is stressful when it is your home or livelihood on the line—you need it right away.
Nobody understands a fast response like we do, which is why responding faster to any size disaster is more than just a slogan to us.
The Importance of Handling Disaster Cleanup Quickly

When it's your belongings or business on the line, time is not a luxury you have regarding disaster cleanup. This is especially true when water damage has come into play, which can be through various means such as flooding, appliance and/or plumbing failures, storm damage and fire damage, as water is used to put out the fires.

It only takes mere minutes for water to spread throughout your property, where it will saturate everything in its path. The walls, the floors, upholstery and your belongings are fast casualties of water.

The effects of water damage within the first 24 hours include:
Drywall beginning to swell and break down
Metal surfaces beginning to tarnish
Furniture beginning to swell and crack
Dyes and inks from cloth and paper items spreading and staining
The beginning of a musty odor
The damage continues to worsen as time goes on. Between 48 hours and a week later, you could begin to see:
The growth and spreading of mold and mildew
Swelling and warping of doors, windows and studs
Metal beginning to rust and corrode
Paint beginning to blister
Wood flooring swelling and warping
The possibilities of serious bio-hazard contamination
Water damage that is left unattended for more than a week leads to greatly increased costs and restoration time as well as impacts structural safety.
How We Can Help

Providing an immediate response to any size disaster is what we are here for! Our fast response times can help minimize the damage and keep the cleaning and restoration costs manageable.

It doesn't matter what day or time it is, our trained cleanup and restoration specialists will quickly be dispatched to your property or business.

A major perk of being part of a national network of over 1,700 franchises is that we have access to more resources for the cleanup and restoration projects that may be larger or stem from major storm situations. Being a locally owned and operated franchise helps us be close by and ready to respond whenever the call comes in.

Remember, if you need us, we'll be there—no matter the time or day. The team of highly trained restoration experts at SERVPRO® of Santa Clarita Valley is available for emergency cleanup and restoration services 24 hours a day, seven days a week.