Top Ways to Prevent Mold in Your Home
3/2/2020 (Permalink)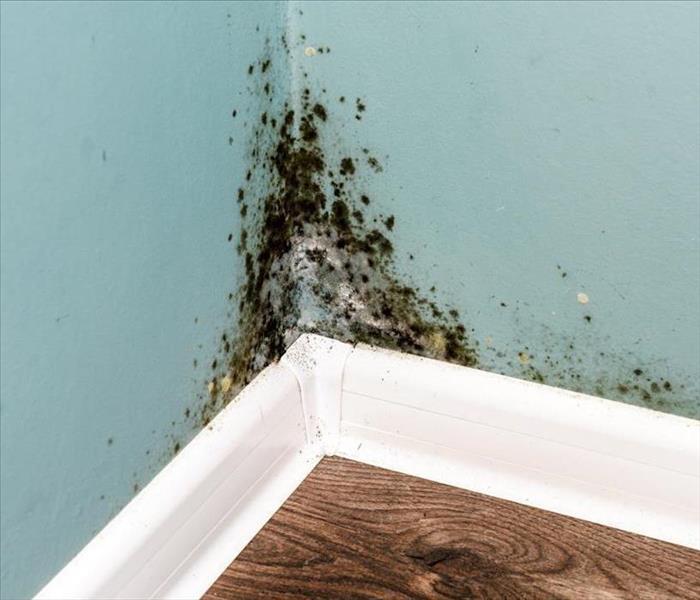 The most important thing to remember with mold is that it thrives in damp and humid regions. The best way to prevent mold is to clean up stagnant water and keep airflow going throughout one's home.
Therefore, the first thing one should do is understand the common areas mold can grow. Some of the most common areas of a home where mold can grow is the basement, behind the fridge, under or near sinks, in the laundry room, bathroom, and general areas where water pipes are running.
Another important thing to do to prevent the growth of mold is to check the waterproofing of one's home. The windowsills, door frames, and exterior of a home should all be properly sealed. Cracks or exposed regions should be sealed with caulk or the appropriate waterproofing material. This is not just limited to the interior of one's home. A damaged roof or gutters can invite water and moisture into areas that are not well ventilated and fairly humid. This is the perfect breeding ground for mold. Therefore, one should ensure that their roof is inspected for any leaks and that their gutters are cleaned and work to direct water away from the home.
A simple and yet completely understated tip is to keep areas dry. If you spill a soda or water is pooling somewhere, dry it as soon as possible. While the time varies depending upon a variety of factors, mold can grow 24-48 hours after exposure to water. One can also purchase a humidity gauge from their local home improvement store to measure the level of humidity in the ambient air. The ideal range for humidity is between 40-50%.
If you have mold in your home give SERVPRO® of Santa Clarita Valley a call at (661) 296-4600. We have the experience and tools needed to mitigate any and all kinds of mold damage.