How to Prepare for Unpredictable Times | SERVPRO® of Santa Clarita Valley
4/1/2020 (Permalink)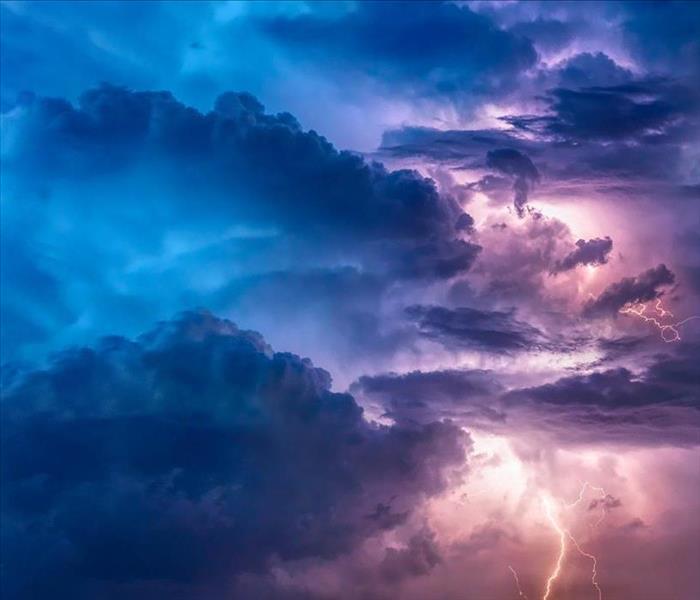 During recent years, there have been many natural disasters which have affected people and nations across the world. This has caused a great deal of concern and fear. However, with the right attitude and a little bit of preparation you can actually sit quite comfortably during times of uncertainty.
What Does it Mean to Prepare?
Modern media would like to paint anyone who is preparing for the worst as some kind of extremist "prepper" or a lunatic waiting for the sky to fall. In reality, everyone is a prepper. This is the reason we have bank accounts, retirement funds, and even something as simple as fridges or non-perishable foods. No one knows what tomorrow will hold. Therefore, we should be at least somewhat cognizant of the potential for peril. This should not be an overwhelming fear or something which debilitates us but rather encourages us to appreciate everything in life and be prepared for when things do not go as planned.
What Should You Have?
The most important thing to have is going to be food and water. However, this does not mean one should go out and get potato chips and some soda. You should buy calorie dense, nutritious, and non-perishable food such as rice, pasta, and canned goods. Furthermore, dried products such as potato flakes, dried fruit and beans, and oatmeal all have a shelf life of 20+ years. One should also have a good deal of water but be prepared that this could run out. The human body can go several weeks without food but only three days without water. Therefore, one should look into water purification tablets, filters, and even potentially gadgets such as water filters. Personal hygiene products and basic medical supplies should be a priority as well. One may also want to have basic camping supplies such as matches, a lightweight and easy to setup shelter, and sleeping bags in the event that extreme weather or unforeseen circumstances would force one to leave their residence.
What's the Point?
The main goal in preparing for the worst is not to freak out or constantly overthink everything in life. Rather it is just the attempt to be ready for whatever this unpredictable world throws at you. Everyone should at least have some kind of plan for themselves and their loved ones should anything happen.