How Storms can Damage Your Home | SERVPRO® of Santa Clarita Valley
3/30/2020 (Permalink)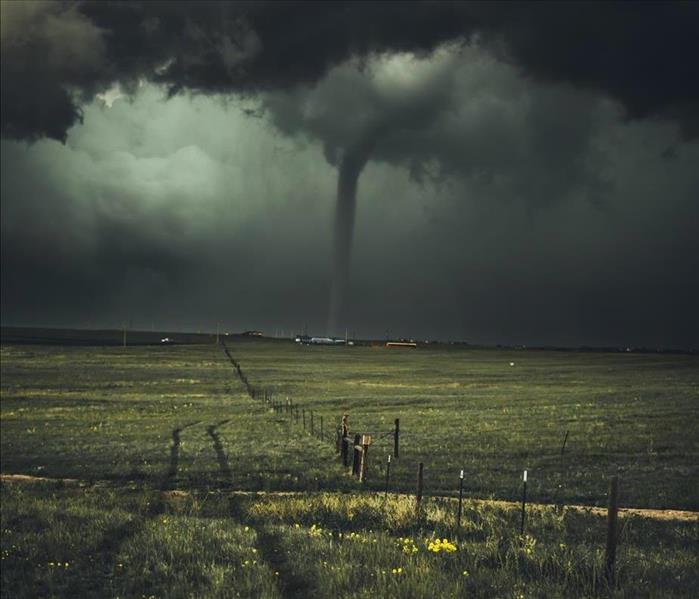 Storms and natural disasters are some of the most destructive and expensive forms of damage to homes across the United States. Natural Disasters cost the U.S. over $91 billion alone in 2018. Article from CNBC on this topic. This can vary from flooding, hail, snow, fire, lightning, or hurricane damage. A great portion of the damage to homeowner's property is not just from the initial impact. The real concern is in secondary damage which may follow due to structural damage to the property or other concerns such as bacterial growth.
Take Action!
The most important thing to do when your property experiences storm damage is to deal with the aftermath. This may take some time for you to collect yourself and come to terms with what you are going through. This is perfectly fine and a smart thing to do. However, it is imperative to ensure that your property will not experience any further damage after the fact. This depends on the scenario but in general you should have an inspection of the property by a trained professional. This will help you understand the extent of the damage and what your options for restoration and repair are. Furthermore, in the case of flooding you should act quickly. Remove as much of the standing water as possible and then set up some dehumidifiers until you can get professionals onsite to complete a full extraction of the moisture and water.
Know When to Ask for Help
While working on your own home can feel rewarding and give you a sense of accomplishment it can also be quite laborious and at times dangerous without the proper equipment and training. If this is the case for you don't hesitate to take action.
How SERVPRO can Help
Here at SERVPRO we have the equipment and expertise needed to effectively mitigate whatever storm damage your home or commercial property has experienced. We have 24/7 availability which allows us to service you in the light or in the night.
Whatever your needs may be do not hesitate and give SERVPRO® of Santa Clarita Valley a call at (661) 296-4600.