How To Handle an Overflowing Toilet
9/14/2020 (Permalink)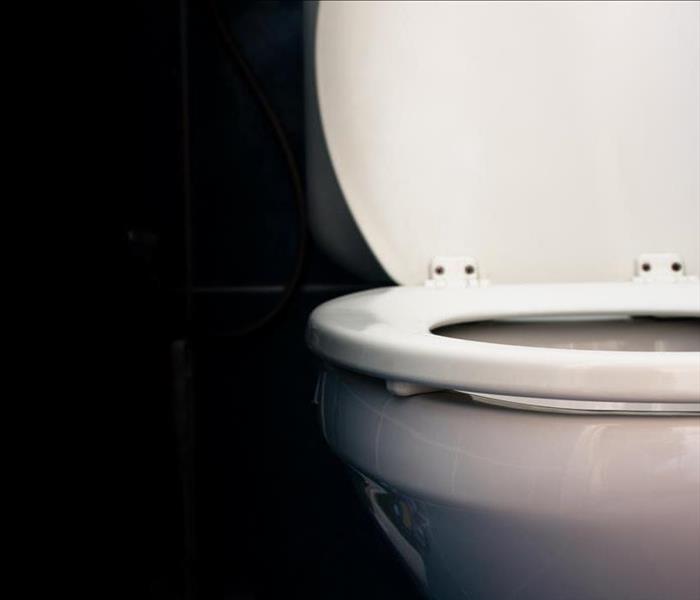 An overflowing toilet is not only frustrating and uncomfortable but can also pose a danger for your health and potential water damage.
No one is more uncomfortable or annoyed than when their toilet overflows. It's just a shock inducing event. While sometimes a toilet can just have a simple clog there can be other signs of a worse issue which could lead to health issues or property damage.
Don't Flush Until the Problem is Identified
The first thing to do is to not flush your toilet until you know the problem. Excessive flushing without a proper diagnosis will only lead to further flooding or spread of contaminated water. If the toilet is continually flooding without any flushing turn off the water supply line. Most toilets have an exposed water line with a valve that must be turned to shut off the water supply. Just don't forget to turn the water back on once the problem is identified and properly dealt with.
Try a Plunger
The simplest solution might be just using a plunger to dislodge the clog. Gently put the plunger into the toilet and firmly press it onto the drain portion and press back and forth. If it is a simple clog this will force water and air into the location and clear up any complications in the toilet. If the plunger solution does not work, there may be a more significant problem.
Use an Auger
If using a plunger does not work, you may want to try and use some form of auger or snaking mechanism. This works by reaching into the clogged material and pulling out anything which refuses to move. If a toy, metallic object or otherwise falls into the drain you may need to use an auger.
Call a Plumber
Worst case scenario if none of the above works you may need to call a plumber or sewage company. If you have a private septic tank you may have an overflow and need to have it drained. Otherwise you will want to call a plumber to see if there is something mechanically wrong with the toilet.
If you have any water damage or biohazard situation due to an overflowing toilet give SERVPRO® of Santa Clarita a call at (661) 296-4600.