Commercial Cleaning Services for Businesses
9/25/2020 (Permalink)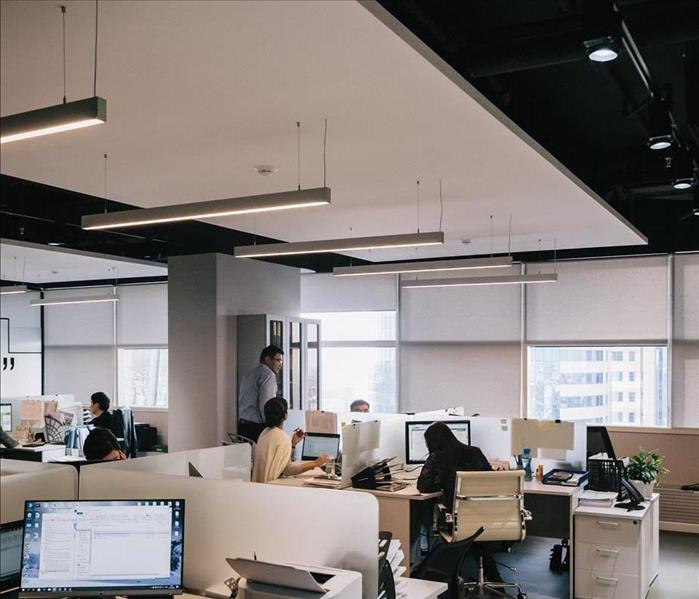 Offices have a great risk for contamination and the spread of illness due to their condensed and high traffic nature. Stay at home if you are sick.
Businesses across the nation are beginning to open and are truly seeing the impact that the past few months have had on their employees mentally, physically, and spiritually. Management across the board is struggling to motivate and keep their employees calm during times of unrest and uneasiness. A key thing that businesses can do to ensure a level of trust and comfort within the workplace is to schedule regular cleaning and sanitization visits to their office space. This gives employees and those at higher risk a sense of comfort and shows that upper management doesn't just care about numbers and hard statistics but rather the safety and care of their employees.
SERVPRO®of Santa Clarita Valley provides routine cleaning, sanitization, and disinfection services to businesses around the region. We have the technical skills as well as the proper cleaning procedures, tools, and compounds needed to ensure your safety and the cleanliness of the office.
If you have any cleaning, sanitizing, or disinfecting needs give SERVPRO® of Santa Clarita Valley a call at (661) 296-4600.