Unique Fire Damage Issues Your Santa Clarita Home Might Exhibit
1/3/2022 (Permalink)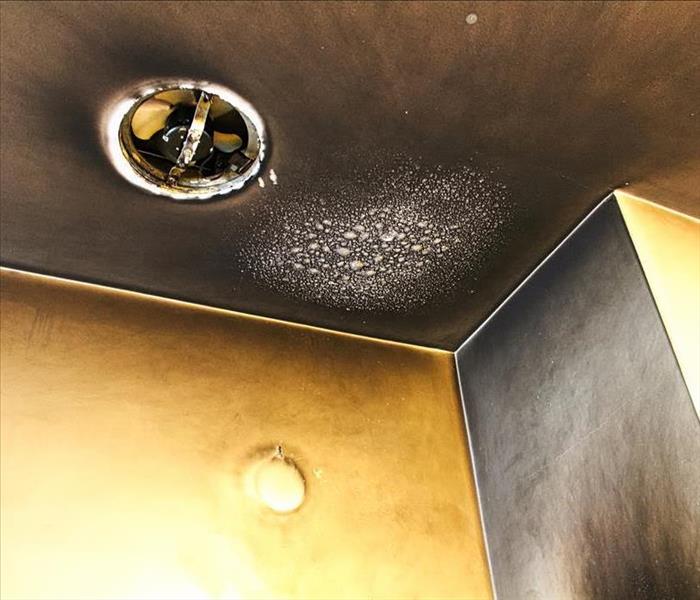 SERVPRO says smoke detectors can alert occupants of a Santa Clarita house fire--get out and then call us for fire and smoke damage cleanup
SERVPRO Identifies and Resolves Any Unusual Fire Damage Problems
For most people, fire damage outcomes are standard and involve soot, ash, and charred materials. However, other issues can develop at your property, puzzling you or interfering with your restoration plans.
The fire damage at your Santa Clarita property develops as materials interact with heat, smoke, and moisture, especially when significant water is used to quell the flames. Trained fire restoration professionals from SERVPRO can help you understand any unusual outcomes from a fire and find convenient ways to resolve the damages.
Some unusual signs you might notice after a fire include:
Cracked or shattered materials
Soot in rooms unreached by a fire
Corrosion and staining of metallic materials
The action from flames and heat consumes materials producing soot, ash, and other residues. In scorching fires such as flash fire, the intense heat produced radiates to the surrounding areas, where it can cause materials like glass to crack, shatter or even melt.
For a small fire such as a stove flare-up or electrical appliance malfunction, only one area is heavily damaged if the fire is contained in time. Therefore, it might puzzle you to find damages in the rest of the house. For example, you might find soot in any corner of your house. One thing to note is that closed doors or windows do not entirely stop smoke movements. Also, smoke moves through convection currents from the hot areas towards the cold ones.
Our SERVPRO technicians can help evaluate your entire house to identify all the areas with fire residues. Timely cleaning of such areas is beneficial since smoke residues have corrosive properties. When left in place for a long time, they cause deep staining or eat away at materials. Fixing problems developing after delays may require replacing or resurfacing of materials. Therefore, timely action eliminates unnecessary costs.
SERVPRO of Santa Clarita Valley is a reliable service to help you resolve any fire damage situation. You can reach us at (661) 296-4600. We're Faster To Any Size Disaster.