How to Keep Valencia Homeowners Safe from Mold Damage
3/6/2022 (Permalink)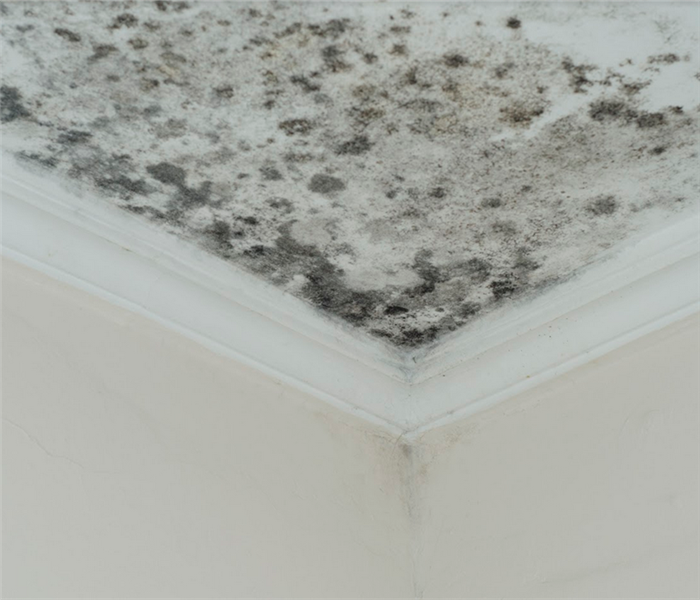 Finding mold on your property can certainly cause some anxiety. Contact SERVPRO to figure out the cause and remediate the mold damage.
SERVPRO Mold Remediation Specialists in Valencia Use High-Tech Cleanup Technologies
Residential mold damage typically points to an ongoing water problem that has proliferated for at least 24 to 48 hours. However, by the time many homeowners in Valencia locate the moisture, the presence of microbes may be considered a biohazard situation that is unsafe to remediate without specialist intervention. Mold can cause health effects.
SERVPRO mold damage cleanup specialists in Valencia can return spore populations to pre-disaster levels with EPA-registered biocides and fast-acting service. Highly trained technicians are familiar with the nature of mold and what works against it best to restore structures and contents in an affected property.
SERVPRO Tools for Effective Mold Cleanup and Repairs
Local SERVPRO mold restoration technicians can deploy a suite of technologies that address mold populations and the conditions that allow them to spread continually.
SERVPRO's microbe-fighting repertoire includes the following:
Inspection tools, such as high-tech thermal imaging cameras, can pinpoint potential hidden water damage and mold behind walls, floors, and ceilings
EPA-registered biocide solutions designed to address microbes at the particle level
HEPA-filter air scrubbers and vacuums that catch microbes and debris particles as small as 0.3 microns, which is a fraction of the diameter of a human hair
HVAC cleaning tools, including brushes, augers, and ultra-low volume "wet" foggers, remove spores from ductwork
Structural drying equipment, including air movers and dehumidifiers, pass moist air that contributes to mold growth over refrigerant coils or silica gel to isolate water and replace it with dry air
SERVPRO can also perform controlled demolition of unsalvageable structures and contents per the wishes of homeowners and insurers. They also provide recommendations regarding which materials may be more cost-effective to replace than repair before implementing rebuilding services.
SERVPRO of Santa Clarita Valley's cleanup exemplifies the phrase "Like it never even happened." Call (661) 296-4600 to get started.