Removing Smoke Odors After Santa Clarita Fire Restoration
7/14/2022 (Permalink)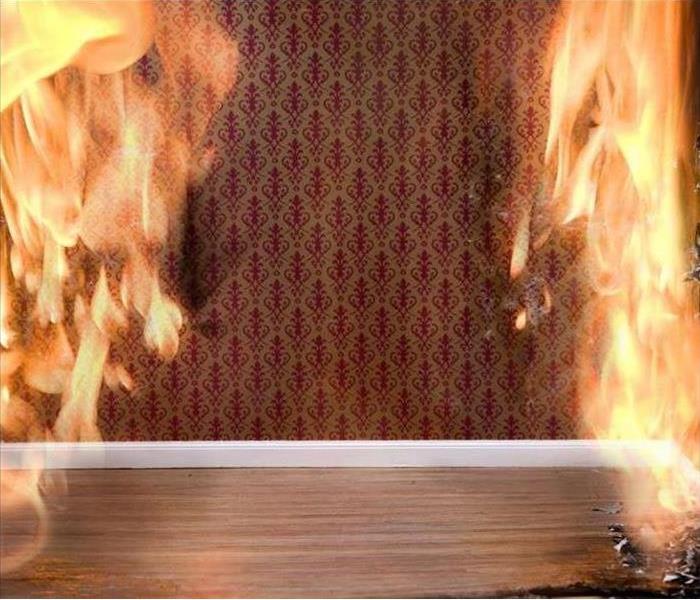 Call the professionals at SERVPRO of Santa Clarita Valley (661) 296-4600 to help with fire restoration to your property.
Preferred Deodorization Following Fire Restoration
One of the more formidable lingering obstacles for fire damage recovery is a strong malodor. Because of the importance of overcoming these smells, we have multiple deodorizing measures and products to help.
Filtration Lessens Severity
One of the first steps to address smoke odors during fire restoration of Santa Clarita homes is the reduction of odor severity. Cleaning the environment is a good initial step in reducing an odor's strength. HEPA filtration and electric filters can dramatically reduce circulating smoke solids.
Absorption and Adsorption
Drawing odor molecules into a product is the premise for this type of deodorization or counteracting. Placing absorbent materials in airflow pathways can cause some of this offensive smell to be absorbed by fragrant solids. Some examples include:
Activated charcoal
Membranes
Absorbent granules and beads
Pairing Agents and Products
Pairing is a process that combines a concentrated solution with odor molecules circulating in the environment. The most common application of these used by our SERVPRO professionals is a humectant which bonds with the odor and causes it to become heavy precipitation and land on surfaces. Wipe cleaning can remove the neutralized smell at this stage.
Oxidation is Effective
This process introduces an unstable element into the area impacted by the smoke odor. Ozone generators, for example, create a compound with an extra oxygen molecule that can seek out and bond with odor molecules. When ozone bonds chemically with the odor compound, it becomes neutralized. The drawback is that this process cannot get performed with occupants in the house.
There are many solutions for addressing harsh malodors after combustion. In many restoration projects, technicians can use several types of counteractant approaches and deodorizing measures to achieve the final result. Our SERVPRO of Santa Clarita Valley team can use powerful products to make smoke odors "Like it never even happened." Give us a call at (661) 296-4600.