The Greatest Challenges of Santa Clarita Fire Damage
11/7/2022 (Permalink)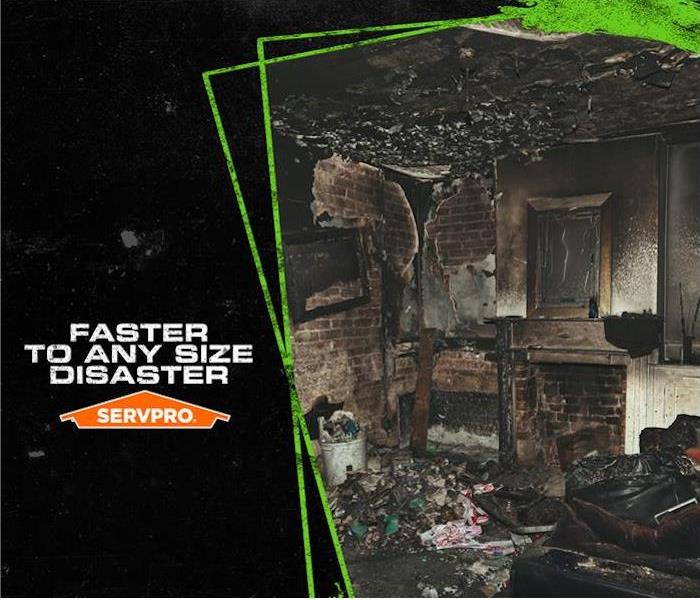 We're Faster To Any Size Disaster. Santa Clarita relies on SERVPRO for fire damage cleanup and restoration. "Like it never even happened."
Many Threats Exist After Structure Fire Damage
Fires are unpredictable and ruinous. Even with many of these situations covered by standard home insurance, the shock and trauma can leave residents displaced and unsure of how to proceed. Professional restoration begins from the moment you contact our SERVPRO team to help, as we have effective and efficient solutions for all of the related fire effects like:
Structural Compromise
Content Damage
Water Damage
Soot and Smoke Residues
Harsh Malodors
Understanding the destructive powers of Santa Clarita fire damage leads to an appreciation for professional recovery services. An insurance provider requires licensed technicians to perform restoration work in most cases. We stay prepared for these emergencies with stocked trailers and production vehicles to mobilize fast in a crisis.
Inspecting the Structure for Needed Action
Inspecting the property is one of the earliest measures to understand the depth of the damage and the necessary restoration approaches to help. Structural damage can be widespread after a fire, leading to the collapse of installed elements and a need for controlled demolition in several house areas. Our licensed contractors can perform this work to seamlessly transition into the other mitigative and restorative acts to follow.
Protecting What Matters Most After Fire Damage
Personal belongings and house contents are often directly in the damaged path during a fire and even after extinguishing this blaze. Our SERVPRO team can take steps to help protect these belongings, furniture, and other possessions from irreparable harm. Some of these include:
Relocation - This is the fastest and most convenient solution for managing contents but only works if no surface damage has yet occurred. We move possessions to a safe space in the house for storage until restoration completes.
On-Site Cleaning - Staging areas and other clean spaces can serve as makeshift work areas to allow our technicians to clean lightly damaged surfaces on-site.
Off-Site Pack-Out - The most intricate and thorough cleaning we provide occurs off-site at our SERVPRO warehouse. Our pack-out process removes damaged goods from the house and transports them to our facility for this work.
Overcoming Water Damage from Extinguishment
Water damage is secondary damage in structural fires. High volumes of water are often needed to put out a blaze spanning several rooms. What is left behind is pooling water in several spots around the house that we must extract, dry, and clean.
How Challenging is Soot to Remove?
One of the more formidable fire damage restoration and recovery tasks is removing soot and smoke residues. Partial combustion can create many smoke solids that begin circulating in the environment and landing on horizontal surfaces like counters, shelves, and flooring. We have several levels of cleaning after soot exposure depending on the severity of the situation, including:
Surface Cleaning - Involves solvents and detergents intended to lift soils away from the surface or dissolve them to protect the underlying material.
Abrasive Mechanical Action - When products alone cannot help, mechanical action agitates these powerful cleaners for deeper penetration and faster chemical reactions.
Media Power Blasting - Abrasive measures are often needed to entirely remove soot solids, such as media like walnuts, corn cobs, and sodium bicarbonate with pressurized air or water.
Controlled Demolition - When aggressive methods are ineffective, we can remove the affected material entirely for later reinstallation.
Will Smoke Odors Dissipate Naturally?
Smoke damage exists in many forms, and one of the final hurdles is a lingering malodor. Fire damage odors do not go away on their own and can return with changes in atmospheric conditions. We use powerful deodorizers and products to neutralize post-fire smells.
Santa Clarita fire damage events require swift action by experienced professionals. Our SERVPRO of Santa Clarita Valley team is standing by at (661) 296-4600.